dream-landscape
Digital painting contest! Create a nature landscape scene in GIMP!
dream-landscape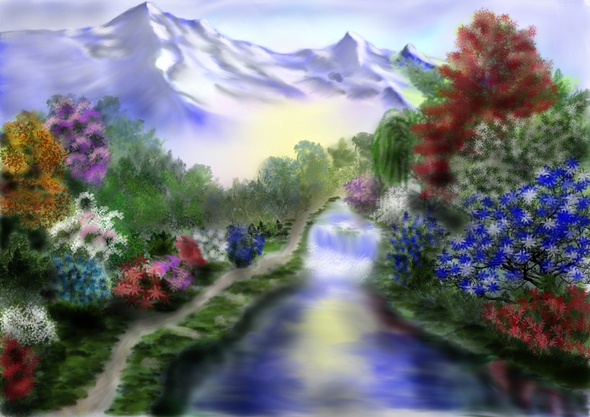 Details
Author: Susanna
Submitted at Sat, 08 Sep 2012 09:49:58 +0000, last edited about 11 years ago
About this image
What I like most is a world with mountains, water and flowers.
I painted it with oil-brushes from GPS and foliage-flowers.