When the Sun and Space want collide
Digital painting contest! Create a nature landscape scene in GIMP!
When the Sun and Space want collide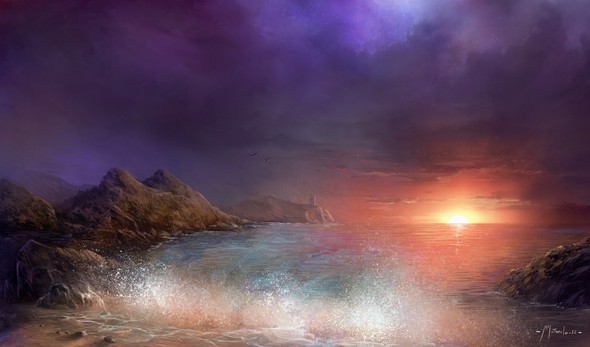 Details
Author: RamonMiranda
Submitted at Tue, 24 Jul 2012 23:05:44 +0000, last edited over 11 years ago
About this image
I was thinking about the idea to paint a romantic sunset landscape. Every day Sun goes down and space and stars appears with Night, What about to have both things at the same time? Gimp makes that possible. i hope you like it.

I agree with the terms and of course this image is creative commons as said on the terms on competition. good luck all of you!