Celebrate 5 years video podcasts at meetthegimp.org!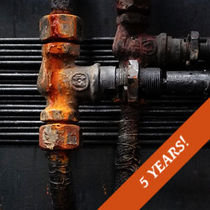 5 years meetthegimp.org
Today is a very special day for Rolf Steinort, the creator of meetthegimp.org. He is also working on the GIMP Magazine, which will have its first release in autumn.
Exactly 5 years ago he released his first episode of his GIMP video podcast. Not many people keep making a website for so long! Now, 5 years later, he is counting episode number 182 that covers some different topics: He shows how to install and use the gray icon theme (we had a news about it too), talks about GIMP Paint studio and he does a simple but nice photo editing.
Here is the latest episode (182): http://blog.meetthegimp.org/episode-182-a-special-day/
Congratulations meetthegimp! Hope we can see/watch you another 5 years (at least) ;)