All new on The GIMP Magazine! Issue 6 available – switching to monthly releases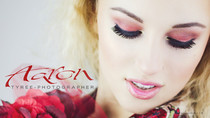 The GIMP Magazine #6 cover
Great news from the GIMP Magazine! The format has just released it's 6th issue and will try to continue to be a monthly magazine for the next couple of months.
The team with Steve Czajka has changed to a monthly magazine and therefore will be a little smaller in size but available on a more frequent basis. Every magazine (starting with this issue) will have a featured article as well as a tutorial and a user gallery.
This issue covers fashion photographer Aaron Tyree showing professional photos that were edited using GIMP together with an interestnig interview. Aaron also provides a great tutorial on portrait photography. The issue is also coming with some funny and great user submissions. Don't miss the issue and it's new 16:9 layout!