First official Mac build for GIMP 2.8.2 available!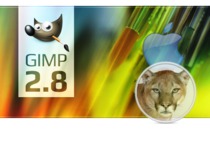 First official Mac build for GIMP 2.8.2 available!
There was a note of the developers some weeks ago that there will be an official build for GIMP on Mac OSX, now this has come true and an officially supported build is available!
It is the first time that GIMP has got an official version for Mac users in history. We've included this build into our downloads section too, and users that are surfing on our site will automatically get this official build suggested from now on (at the top right corner of our website).
This version (not a build by www.partha.com or gimp.lisanet.de which had one recently) was created by Clayton Walker, who announced it on thi official mailing list thread. It comes with no preinstalled third party plugins and is a native build!
I don't own a Mac myself, so if anyone has time to try this build just drop a comment on how the build is running and if you see some differences compared to other unofficial builds you had before.