GIMP 2.8 RC1 now available for Windows!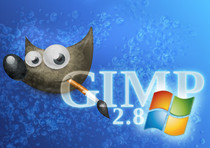 GIMP 2.8-RC1 for Windows
An officially supported version of GIMP 2.8.0 RC1 (release candidate) for Windows has been made available. We've linked the newest version in our downloads section. You can test it and please report bugs if you find some.
Both 32- and 64-bit Windows platforms are supported.