GIMP 2.7.5 (last test before GIMP 2.8) now available!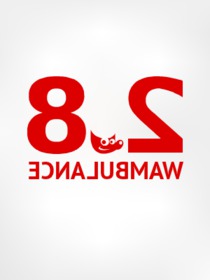 GIMP 2.7.5 Splash Screen by Alexandre Prokoudine
With GIMP 2.7.5, the last step towards the long expected GIMP 2.8 has been made by the developers.
This will be the last in the unstable GIMP 2.7 series. GIMP 2.7.5 is considered somehow a beta version for 2.8 or even a release candidate. It has exactly the same features and functionality which 2.8 will have. The devs want to really release in (late?) March. No more real bugs are blocking the release (Michael Natterer and others have fixed them all in the last weeks). The last big missing thing was the lack of support for the PDB paint API which has also been fixed now! So all the important stuff is completed.
Currently the final text for the release notes for 2.8 is being written. After 2.7.5 only the completion of the release notes, a decision for a splash screen and some Web updates have to be made. So, GIMP community, you've been patient – very patient but now prepare for the launch of GIMP 2.8 – it seems to be almost imminent. Wohohoooo ;)
Download
As always, the link to the GIMP 2.7.5 source code is available in our downloads section. As soon as a Windows build is available, we will update this article.
Changes in
GIMP

2.7.5

(Taken from the NEWS file)

UI:
Minor application menu fixes on the Mac
Make the toolbox arbitrarily resizable again
Add axis labels to the dynamics curves to make them more obvious
Fix dockable showing to do the right thing in both

MWM

and

SWM

Fix some glitches in the tool preset UI, like proper sensitivity
Core:
Restore autoshrink functionality in the rectangle tools
Allow smudge to work with dynamic brushes
Make sure tool presets and tool options are consistent after loading
Add automatic tags for the folders a file lives in
Make the default Quick Mask color configurable
Fix Color Balance so the "range" setting actually makes a difference
Plug-ins:
Proper toplevel item sorting in the help browser
Use libraries instead of launching programs in file-compressor
Use the Ghostscript library instead of launching ghostscript
Allow to switch off antialiasing when importing from

PDF

Embed the page setup in the main print dialog
Port Gfig to cairo
Libgimp:
Add

PDB

API

to modify a lot of paint and ink options
Data:
Add a new set of default brushes and tool presets from Ramon Miranda
Developer documentation:
Update everything including app/ so all functions appear again
Source and build system:
Remove the unmaintained makefile.msc build system
Explicitly link plug-ins to*lm when needed
Also create .xz tarballs
General:
Lots of bug fixes
Tons and tons of translation updates