Create a still life painting in GIMP!
Credits go to these companies who have sponsored the prizes for this contest: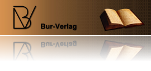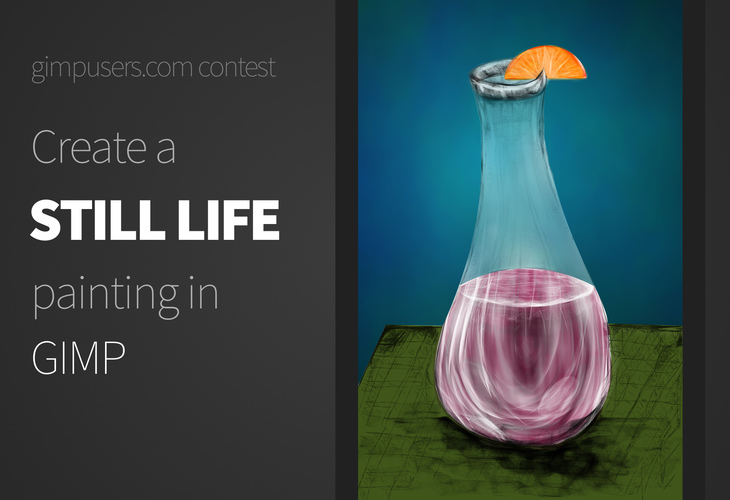 Submission period:
06 Aug 2013 07:22 UTC – 16 Oct 2013 23:59 UTC
Voting period:
17 Oct 2013 01:00 UTC – 24 Oct 2013 07:22 UTC
Prizes
We're happy to announce that publisher Bur has sponsored 3 of their new upcoming book containing 34 dedicated tutorials on painting and dawing in GIMP!
3x Enjoy digital painting with GIMP
Introduction
Create your own still life painting! You can draw anything you want, but be sure that there is no kind of animation in the scene. Most of the time still life is some interior object just lying around (like an apple on the table or a bottle of water). In my case I painted a carafe of water on a table with a mandarin slice on top.
Specific rules
Paint a still life object of your choice
No animation in the scene (looking at your painting it should sort of make you calm)
Make it on your own and don't use a photo that you just edit.
If you use any special resources please link them in the description when uploading the image
General rules
All uploaded images are published under the Creative Commons Attribution-NonCommercial 4.0 International (CC BY-NC 4.0) License.
You need a free gimpusers.com account to participate. You can use it to manage your submissions.
All images have to be created with GIMP.
Submissions are only accepted if uploaded using the Submissions page. Every image is required to be in JPEG or PNG format, and the GIMP workspace has to be uploaded, too.
Please save and upload your GIMP workspace as .xcfbz2 file (instead of .xcf). The steps of the creation process should be as traceable as possible so that others can benefit.
Make sure that all legal requirements are fulfilled, especially the copyright of used images. You can reference your sources in every submission's description.
You can upload up to three submissions and modify/delete it until the end of the submission period.
Submissions remain public when you should delete your account, but they won't be associated to an author anymore.
Possible prizes are provided by the named sponsors. There is no legal claim to the prizes.