Tigrey
Create a new species by merging two or more animals!
Tigrey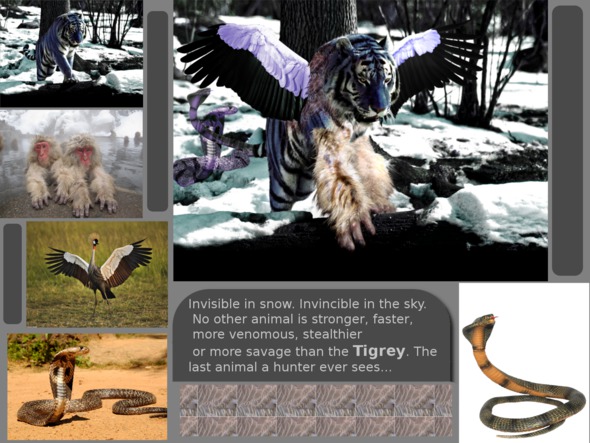 Details
Author: S-Farantopoulos
Submitted at Thu, 24 Jan 2013 21:19:43 +0000, last edited about 10 years ago
About this image
Invisible in snow. Invincible in the sky.
No other animal is stronger, faster,
more venomous, stealthier
or more savage than the Tigrey. The
last animal a hunter ever sees...