Autumn
Digital painting contest! Create a nature landscape scene in GIMP!
Autumn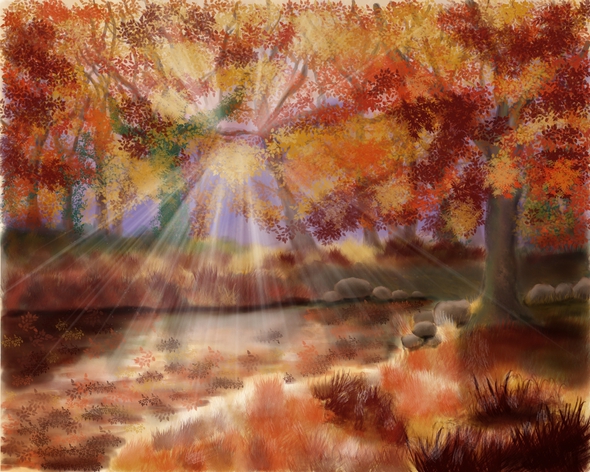 Details
Author: Susanna
Submitted at Fri, 14 Sep 2012 06:51:30 +0000, last edited about 11 years ago
About this image
A walk along a see in the autumn.
This bild is createtd with gimp-painter, o-il, grass-, leaves-brushes and the smudge-tool.